20 Feet From Stardom (2013) - Trailers, Reviews, Synopsis, Showtimes and Cast - AllMovie
:
'via Blog this'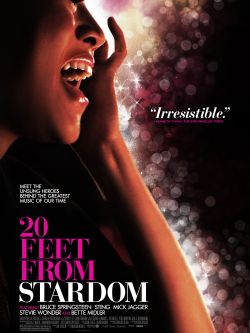 The Wizard grew up watching these ladies live on stage . I especially remember Darlene Love ! Yet , I still have to watch the whole documentary. I'm hoping the Ronetts ,
who Murray the K always referred to as his dancing girls and were always on the Billings of his shows . They were all so hot, and they shimmied like no other girl group ( except Tina Turner & the Iketts ) !!!!!