The Wizard's story is below and above is a link to the set of Bruce Springsteen at the Stand up for Heros Concert in NYC last nite ! My joke starts at 13:10 on the link in post above this one ,thx !
The Wizard made this Joke up in Phuket ,Thailand in circa 1990 ,the last one Bruce Springsteen told about with the punchline "know it I wrote it ! "
Well I did write this and here's the story why :
I was inspired to make it up while telling the story of Russell Adams ,our hilarious cook at the club I worked at in Greenwich Village called YOUR FATHERS MUSTACHE in'67&'68 !
Russell told me how he had just came out of a OTB (Off track Betting) parlor in NYC. As he walked down the street a young girl came up to him and said :
" Excuse me sir but your fly is open!"
Russell looked down at the cute little girl smiled and said :" Ugh , have you ever seen a dead man jump out a window kid!" Russ scared her to runaway with that line!
So in the '90s I was telling a pianist friend playing at Baan Rim Paa in Patong Beach, that true story about Russell and he was a musician and I put the joke together using the story of a piano player auditioning at a family restaurant ,which my musician friend had worked at , a Shakey's Pizza Parlor ,
as a matter of fact !
Then to hear the Boss , Bruce Springsteen tell my joke , The Wizard did meet him once backstage at his concert in '78 in Baton Rouge ,La. I got the passes after becoming friends with Miami Steve or Little Steven , if you prefer; after he got arrested driving into Jackson Square in New Orleans French Quarter after Bruce's concert , I was working the bar I tended at Molly's Irish Pub ,Steven and a few other guys in band and roadies had sat at a table ,Steven went up to our Juke Box looked at the selections , he came over to the bar and asked me who programmed the JukeBox ,I told him I did , and we instantly became amigos! Anytime he came to town he looked me up ,later I moved to Denver and went to find him and the roadies remembered me and led me too him. I had bought 4 tickets already , but Steven got me backstage passes ; when all the Steamboat people were sitting in same section , I finally had the proof of my story about meeting Steven and Bruce !
Steven also took me to see Southside Johnny and the Asbury Jukes when in NOLA, he was producing them and they were on their first tour. Great bunch of Guys! Steven , Kevin Kavanaugh and myself stumbled over to Cafe Du Monde for begniets about 7AM, after I'd jammed with them at Gino's Place on Decatur St. near where the HOB club is today.Not sure if that was SUGARDADDY ,a great NOLA Band with Lon Price on Sax , Lonzo was later on playin with Joan Armatrading , Al Jarreau , Billy Vera and the Beaters and a host of other greats.
To get back to Bruce telling my Joke ; just goes to show you how a good joke travels around the World and what a small World it has become !!!!!
Bruce & Little Steven
When I met Steven his handle was:
Miami Steve
That's not the Original Logo for Molly's ,
The Dungeon hosted many after concert parties !
It's where Dicky Betts had his bodyguards beat up on
some poor kid ,who asked for his autograph , Elvin Bishop bought Heineken from Molly's promised us Backstage passes for a discount and failed to deliver;
but that's another story !!
Jackson Square , NOLA
Kevin & Southside Johnny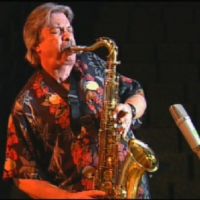 Lon Price